Our Guides
Name: Hiromi Imai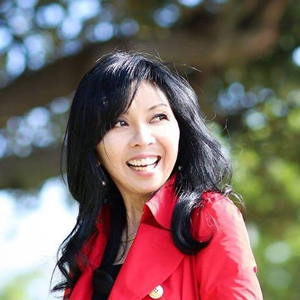 Gender: Female
Licensed Location: Amami Islands (AmamiCity, UkenVillage, TatsugoTown, KikaiTown, SetouchiTown, YamatoVillage)
Guide Languages: Japanese / English
Guide Location: All Amami
Municipality of Residence: Amami City
Special Interests: Cooking / Tea Ceremony / Music includes Amami Folklore Songs / Ceramic art / Acting
Self-Introduction
Hi everyone!
I'm Hiromi Maria Imai, a licensed guide designated on Amami Islands. Please call me Maria.
I was born and raised in Yokohama and now I'm living here in Amami Oshima.As I have been a communication consultant and an English and Japanese teacher for 20years, I'd like to introduce you not only the nature in Amami, but also the culture and life in Amami
Let's enjoy the vast nature of Amami being blown by the salty sea breeze!
I am looking forward to seeing you.Thank you!!
Tour guide services/sample itinerary
Star Light Tour 3hours
JPY 20,000 (up to 3 people)
Including Amami black rabbit watching.
Marine And Ocean Activity Tour 1day
JPY 30,000 (up to 3 people)
Snorkeling, Kayaking, Sup
Amami Nature Observation Tour 1day
JPY 30,000 (up to 3 people)
Nature Observation Mangrove Forests, Kinsakubaru Virgin Forest, Amami Wildlife Center, Amami Aquarium
Special interest tour
Please consult with your guide about details.
Transportation
Private car / Rent-a-car (additional cost) / Public bus
Basic Fee Schedule
One to three people: JPY 3,000 per hour.
More than three: Contact me.
Discount is negotiable.