Our Guides
Name: Hajime Kawakami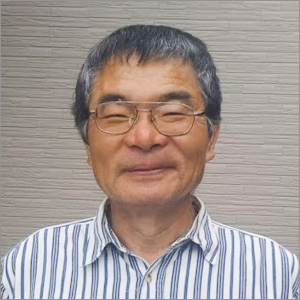 Gender: Male
Licensed Location: Amami Islands
Guide Languages: Japanese / English / German
Guide Location: All Amami
Municipality of Residence: Kasari, Amami-City
Special Interests: Culture
Self-Introduction
My name is Hajime Kawakami. My nickname is MAX. I am a certified local interpreter guide of Amami-Oshima.
I can speak English and German. I would like to guide you by not only standard trip plans but also specially arranged trip plans depending on your requests. I would like to introduce you several interesting places in this island.
Tour guide services/sample itinerary
Amami Park is a major theme park for the introduction to tourists. The park is a showcase for the culture, history and nature of Amami Islands. Tanaka Isson Memorial Museum in the park exhibits the works of a famous Japanese-style painter who drew vividly the nature of Amami-Oshima.
Amami Natural Observation Forest presents you interesting opportunities of watching birds and insects. The walking routes are provided safely so that small children can also walk through the forest.
Kinsakubaru virgin forest is a jungle of subtropical trees and plants. The famous monster-movie, GOZIRRA, was shot in this jungle. When you walk into the jungle with a nature guide, you will also meet beautiful birds and butterflies.
Canoeing through the Mangrove Forest is a popular tour among tourists. You will enjoy the atmosphere of nature in the forest of unique trees and living creatures.
Amami-Oshima people love singing and dancing. A music teacher will teach you kindly how to sing local songs and play the three strings instrument.
Genuine Amami-Oshima Tsumugi is a luxurious and comfortable KIMONO made of hand woven silk fabric. The color and design are deep and beautiful. Tourists can try to wear Tsumugi at the Tsumugi Exhibition village and experience dyeing handkerchiefs and T shirts.
Some shop-masters of accessary factories help tourists to craft accessories such as pendants and necklaces by hand from green turban shells.
I hope you will enjoy these excursions and have good experiences in Amami-Oshima.
Transportation
Private car / Rent-a-car (additional cost) / Public bus
Basic Fee Schedule
One to three people: JPY 3,000 per hour.
More than three: Contact me.
Discount is negotiable.