Our Guides
Name: Sanae Yoshida.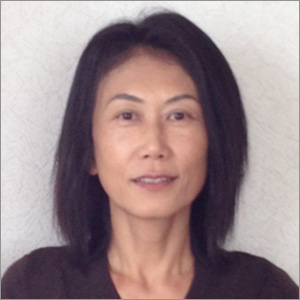 Gender: Female
Age: 52
Licensed Location: Amami Islands
Guide Language: English
Guide Location: All Amami
Municipality of Residence: Kasari-cho, Amami City
Special Interests: surfing / music / cooking / culture
Self-Introduction
I am originally from Hiroshima and after spending more than 20 years in Tokyo, I moved to Amami four years ago.
I love the untouched nature of Amami and the slow life feeling which I longed for when I lived in Tokyo. I would like to share the beauty of its nature with people around the world and contribute to raise the awareness of the importance to keep it for future generations.
I am still a new comer in Amami so I see things in Amami as the tourists do and guide you to the spots of your interest.
My own lunch and transportation cost is covered in the fixed rate.
Tour guide services/sample itinerary
Northern Amami Sightseeing Tour 1day JPY 20,000 - per person (up to 3 people)
Amami Park, Tomori Beach, Tsumugi Village, Kinsakubaru Virgin Forest
Nothern Amami Ocean View Sightseeing Tour 1day JPY 20,000 per person (up to 3 people)
Kasari-zaki Cape, Ayamaru Cape, Tomori Beach, Sakibaru Beach, Sakibaru Beach and Tebiro Beach
South Amami Sightseeing Tour 1day JPY 20,000 -per person (uo 3 people)
Mangrove Forests, Koniya, Yadori Beach,
Special Interest Tour
Music, Culture: Contact me
Transportation
Private car / Rental car (additional cost)
Basic Fee Schedule
One to 3 people: JPY 3,000 per hour
More than 4 people: Contact me
Accommodation
Accommodation can be arranged upon request