Name: Ai Nakagawa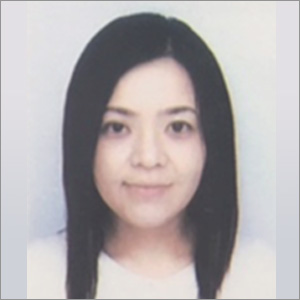 Gender: Female
Licensed Location: Amami Islands
Guide Languages: Japanese / English
Guide Location: All Amami / Setouchi
Municipality of Residence: Amami City
Special Interests: Kimono Dressing / Flower Arrangement / Tea Ceremony / Music includes Amami Folklore Songs / Culture / Education / Environment
Self-Introduction
Hello!
This is Ai Nakagawa, a licensed guide designated on Amami Islands.
I am originally from here, Amami Oshima,with experience of an education from a graduate program in the States as well as teaching Japanese at public schools there.
I have done some interpretations at formal meetings as well as translations for some international relations. I am also very familiar with kimono dressing and flower arrangements that are both considered as cultural representations of Japan.
I would gladly be at your service to be able to provide the best in everything for making your stay in Amami an unforgettable one. I sincerely hope this interaction with you will cultivate personal and cultural exchanges between your country and Amami in the future.
I am looking forward to your contact.
Thank you!!
Tour guide services/sample itinerary
Northern Amami Sightseeing Tour 1day JPY 20,000 (up to 3 people)
Amami Park, Tomori Beach, Tsumugi Village, Kinsakubaru Virgin Forest, Naze City
South Amami Sightseeing Tour 1day JPY 20,000 (up to 3 people)
Mangrove Forests, Koniya, Yadori Beach
Amami Nature Observation Tour 1day JPY 20,000 (up to 3 people)
Nature Observation Forest, Kinsakubaru Virgin Forest, Amami Wildlife Center, Amami Aquarium
Special Interest Tour
Please consult with your guide about details.
Transportation
Private car / Rent-a-car (additional cost) / Public bus
Basic Fee Schedule
One to three people: JPY 3,000 per hour.
More than three: Contact me.
Discount is negotiable.